Product Design and Development
Ever Sparkle Technologies Limited

---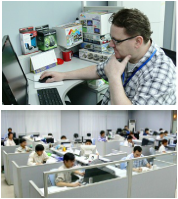 Ever Sparkle has a Design and Engineering Center specially dedicated to develop Custom Designed Electronic Products for our clients.

Since Ever Sparkle Technologies was established, providing professional design engineering services to our clients is always part of our core values in the business. Starting from a medium sized engineering team covering the basics in 1996, Ever Sparkle's management has never lost focus on continuously investing in strengthen and extend the design and engineering abilities in the company. Now Ever Sparkle's Design Engineering Team are professionals with a team of qualified engineers covering firmware, APP, electronics, mechanical, packaging, and graphic designers.
---
Major Engineering Abilities:


A) Hardware design

Circuit Design
PCB Layout
Broad prototype preparation
3D/ 2D mechanical design
Mock-up preparation
Working prototype / NPI / EVT / PVT preparation
Packing design

B) APP / firmware writing

MCU firmware development
Manufacturing testing program development
Android platform applications (Android APK)
iOS platform applications (iOS APP)
User Interface UI software writing
Game software development

C) Graphics design

Product rendering design
UI graphics design
Gift box / Clamshell graphics design
User manual design

D) Approval and reliability

Safety approval (UL, CE and C-Tick etc.)
EMC approval (FCC and CE etc.)
RoHS / REACH / CPSIA compliance
MFi Manufacturer Approval
Reliability test in design and production stage (drop test, vibration test, temperature humidity test and life test etc.)

Areas of expertise:


Smart Devices
Intelligent Controls
Gaming Accessories / Game Controllers / Charging Stations, etc.
Bluetooth Devices
BLE Bluetooth Low Energy Devices
iPod / iPhone / iPad Peripherals
Android Devices Peripherals
Consumer Electronics / Personal Electronics / Electronic Gadgets
Compact Audio / Video products
Digital RF products
Computer peripherals
Electronic Toys
Educational Electronics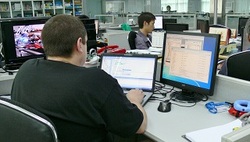 Ever Sparkle: Custom Design Services
Time is an extreme critical factor in the current market especially in global electronics industry. In all these years focusing on design and manufacture wide range of electronic devices, we have developed an engineering team with professional knowledge, skills, and experiences who can drive our custom designed product into a shortest development cycle, and resulting in lower final production costs, improved product quality, and most importantly quicker launch into market.
---
Ever Sparkle's design engineering team is always ready to help turning our clients' ideas from concept to final product, and to convert their ideas into reality. Our manufacture team works closely with our engineering team to provide timely feedback regarding manufacturability, component availability, and testing. This valuable information is used to guide improvements that can lower production costs, improve quality, enhance performance, and to ensure high level of Design For Manufacturability (DFM).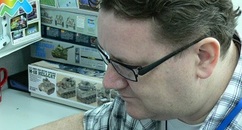 With our in-house product test lab equipped with Programmable Temperature & Humidity Test Chamber, Energy Dispersive X-ray Fluorescence Spectrometer (RoHS compliant screening), Salt Spray Test System, Vibration Tester and Drop Testing System, products designed and manufactured by Ever Sparkle becomes a name with reputation of outstanding quality and reliability in the consumer electronics and gaming accessories industry.


---